10 Ways to engage users on your E-shop
So you made it! One more visitor clicked on the "order" button, in order to purchase the product you're offering. If everything goes as planned, you will increase your e-shop's awareness and gain more customers. However, you need to focus on the online engagement with visitors and -of course- your social media strategy. Do it the wrong way and you'll take a risk. Do it right and you will have an epic win.
Interacting with visitors on your website has never been easier, thanks to all the latest tools and technology. As a business owner (or a Marketing Manager) you need to invest time in building a relationship with your site's visitors.
If you're looking for ways to make your customers more engaged, you are in the right place, keep reading! We've gathered 10 ways to engage your visitors.
Are you ready to dive in? Well, here we go:
1) Develop Emotional Connections
Market analysis is not always enough! In order to get to know what your audience needs, you have to connect with them and show your human side at the same time.
Start by introducing yourself! Whether it's an e-mail, a message, or a new Twitter account, welcome the new members of your online community. Moreover, select someone from your team -that could be you as well- and make him brand ambassador, the face of the community.
2) Build a Community
There are various social media platforms out there (Facebook, Twitter, LinkedIn Groups, WhatsApp, Viber) which give you the opportunity to create awesome online groups. What would be the first step in creating an online community? To enhance your e-mail list and invite all of your visitors and customers to join you. You can easily start gathering more e-mails through a Sign up Widget. Do not forget to explain to your visitors the value of joining your online community. If they see the value your conversions will jump high to the sky!
3) Run a Contest
Who doesn't enjoy receiving gifts? We certainly do! Take advantage of that and run a special contest for your visitors. Not only you will grab their attention but you'll also engage them by rewarding them for their participation. You can easily setup a Contest via Viral-Loops. Or consider using a Spin the Wheel & Win widget. A smart widget like this one, will help you through the process.

4) Keep it Simple & Fresh
How do you keep it fresh and simple? You can show customer testimonials or your latest & greatest offerings. Keep the content simple and straightforward. The results will surprise you.
5) Offer Exclusive Content
Create content that is not available to everyone -a piece of content that is so special and unique that only members of your community can have access to it. This content could be a case study, or an e-book (eg. e-book: The holy bible of Fashion).
Ask users to at least go-through a registration process to get access to it. This will make them feel special and part of a closed community. If you already have the content, it's time to communicate it to your users. Check out some widget ideas exclusively created for e-shops
6) Offer Ways to Interact
One of the best ways to interact with customers is blogging. So, make sure to add a blog section to your e-shop and add content regularly. If you actively keep up a quality blog, not only your customers will come back to your site to read your content, but they will react to it. This will create a communication flow – full of positivity.
7) Use Popups (but not too many)
These little helpers enable us to be in touch with people online. One of the main purposes of popups is to ask visitor to become your subscriber. However, make sure that overusing popups will make people hate them.
8) Leverage Exclusive Offers
Offer special discounts for registered members. You can also build a member's only forum where they can discuss certain topics and engage with each other (or you and your team).
9) Prove that your E-shop is a Secure Place
One of the most common reasons why customers never complete the checkout process is because at some time throughout the flow they felt "insecure". Make sure that you display a notice to your customers that they are using a secure checkout process. Display an SSL Certificate symbol and also a Security icon.
10) Don't forget to get Feedback
Feedback allows businesses to identify user needs directly. Once customers' needs are known, companies can steer their offerings towards filling those needs. A good way to identify their needs is to collect feedback. All you have to do is to enable one of our special Feedback Widgets
Before you go…
Keep in mind that technology today offers amazing ways to interact and engage with our customers. Not all business owners take advantage of the tools and resources available. Make sure you are not left behind. Make sure you use tools wisely and never forget to be creative. Tools are just tools. The ways each and every one of us uses those tools however …is truly… a place where imagination and creativity flurish.
What other ways have you found to be effective in engaging with your customers online? We would love to hear from you! Feel free to drop us a message [email protected]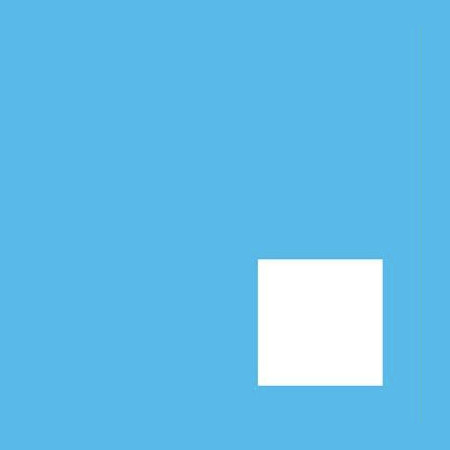 We have the largest templates library in the whole-wide-web! Select the template that matches your needs, or just ask our awesome Design team to create a custom one for you. Our team of experts are here to help. Your success is our main concern.