Tools & Widgets to Manage Cookie Consent
This article was originally published on Medium
I hope you are done with the panicking stage of reacting to the upcoming GDPR changes and over to working on ways to become compliant. Personally, I have my moments. Most of the time I am pretty confident about how to tackle the changes brought by the GDPR, but there are still some panicking / tantrum moments.
Lately I've been into seeking for solutions about how to tackle Cookie Consent and GDPR.
I believe that in an ideal world this would be a GREAT fit for Google Tag Manager. To provide a solution within the product itself, for developers, marketers and business owners on how to manage Cookie Consent. Then, we would all load third party tools via Tag Manager, all our external tools would be organized in 1 place, developers and marketers would not fight anymore and there would be one way — one standard on how cookies should be managed.
But… even though I love Google they do not seem to have the same priorities as I would expect 🙄. Classic relationship. What to do. 🤷‍
OK, enough of nagging, back to reality. In the GDPR, we see cookies mentioned in Recital 30, which states:
NATURAL PERSONS MAY BE ASSOCIATED WITH ONLINE IDENTIFIERS…SUCH AS INTERNET PROTOCOL ADDRESSES, COOKIE IDENTIFIERS OR OTHER IDENTIFIERS…. THIS MAY LEAVE TRACES WHICH, IN PARTICULAR WHEN COMBINED WITH UNIQUE IDENTIFIERS AND OTHER INFORMATION RECEIVED BY THE SERVERS, MAY BE USED TO CREATE PROFILES OF THE NATURAL PERSONS AND IDENTIFY THEM.
To cut the long story short: when cookies can identify an individual via their device, it is considered personal data.
Not all cookies are used in a way that could identify users, but most are and will be subject to the GDPR. This includes cookies for analytics, advertising and functional services, such as widgets, survey, forms and chat tools.
Organizations must now find a way to use cookies in a lawful way. Implied consent or opt-out is no longer sufficient. The visitor needs to give a clear affirmative action (for example by clicking an opt-in box or change settings).
Even if we do manage to get the consent as required by GDPR, visitors must also be able to withdraw consent or opt-out at any given moment. That must also be dead simple for the visitor.
Now… how will we implement this easily on websites? I've done a bit of research to see what is out there. HOWEVER before I proceed with demonstrating the tools I've discovered let me tell you 1 thing.
REMEMBER THE BRAVEHEART MOVIE?
I remember very clearly the "Hold" scene. You could feel the tension as the horses drew nearer all the while William Wallace shouts, "HOLD… HOLD… HOLD."
Well.. even though I am not a last minute person, I believe that in this case I would suggest (or at least this is what I am doing) you HOOOOOOLD before adding a cookie consent control to your website.
I mean there must be an easy standard on its way to sort this out for us (or am I dreaming).
Anyway for those that do not want to hold here is what I've discovered up to now.
Civic Cookie Control on ico.org.uk
This tool is used by ico so, I guess, it MUST be good 🙂
Intro from their Website:
"With an elegant user-interface that doesn't hurt the look and feel of your site, Cookie Control is a mechanism for controlling user consent and the use of cookies. Trusted by thousands of organisations, and seen by millions of users each day; the solution presents users with clear information on how their behaviour is to be tracked, and offers simple, intuitive controls for explicitly granting, and revoking consent."
---
Piwik PRO Consent Manager
"Make Your Marketing Stack GDPR-compliant with Piwik PRO GDPR Consent Manager. Collect your visitor consents to respect users privacy and efficiently manage all data subject requests from one place"
---
Screenshot from the Cookiebot Website
"With Cookiebot you are in full control of which cookies are set on your website. Instead of leaving it up to your website visitors to opt-in or opt-out at up to several hundred third party cookie providers, Cookiebot offers your visitors a simple, general choice on four types of cookies across all cookie providers."
---
Example of the One Trust solution
"Obtain Clear Consent from Website Visitors.
Customize the notice visitors receive the moment they land on your website. Provide them with complete transparency and choice to accept the use of cookies as defined by your policy or define their own preferences."
---
Some of the GDPR Widgets provided by Appocalypsis
Appocalypsis does not yet provide a solution to manage the actual widgets, but offers templates to help you with being transparent with your visitors, communicate privacy policy changes, offer visitors a way to opt-out by third party tools you are using.
---
Screenshot of Consent Assist
Same logic as Appocalypsis, consent assist helps you with the communication of your actions.
"Consent Assist uses the best practices that have been tested to get the highest conversion rates of users to agree with your website cookie terms. And we also try to convert your users to customers (gather emails and provide direct feedback from your users). It works in all browsers and devices and it can be customized and translated."
---
Well. That is all folks for now… Have you discovered any awesome tool for GDPR? If yes, I would love to know! Contact me at: [email protected]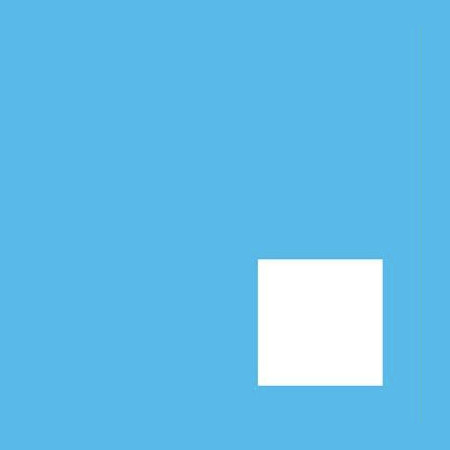 We have the largest templates library in the whole-wide-web! Select the template that matches your needs, or just ask our awesome Design team to create a custom one for you. Our team of experts are here to help. Your success is our main concern.